This training will explore how the Pandemic has impacted alcohol consumption nationally and locally, and how the alcohol landscape has changed in ways that increase the potential for alcohol-related consequences in our community. The training will explore how alcohol has become more readily available during COVID-19, and ways local prevention programs and community coalitions are adapting their strategies to prevent alcohol use and its associated harms during the Pandemic. Participants will also learn new ways they can get involved in their local communities to support prevention efforts.
Continuing Education:
1.5 CECH for CHES, 1.5 CPEU for RDNs (2/19/2024)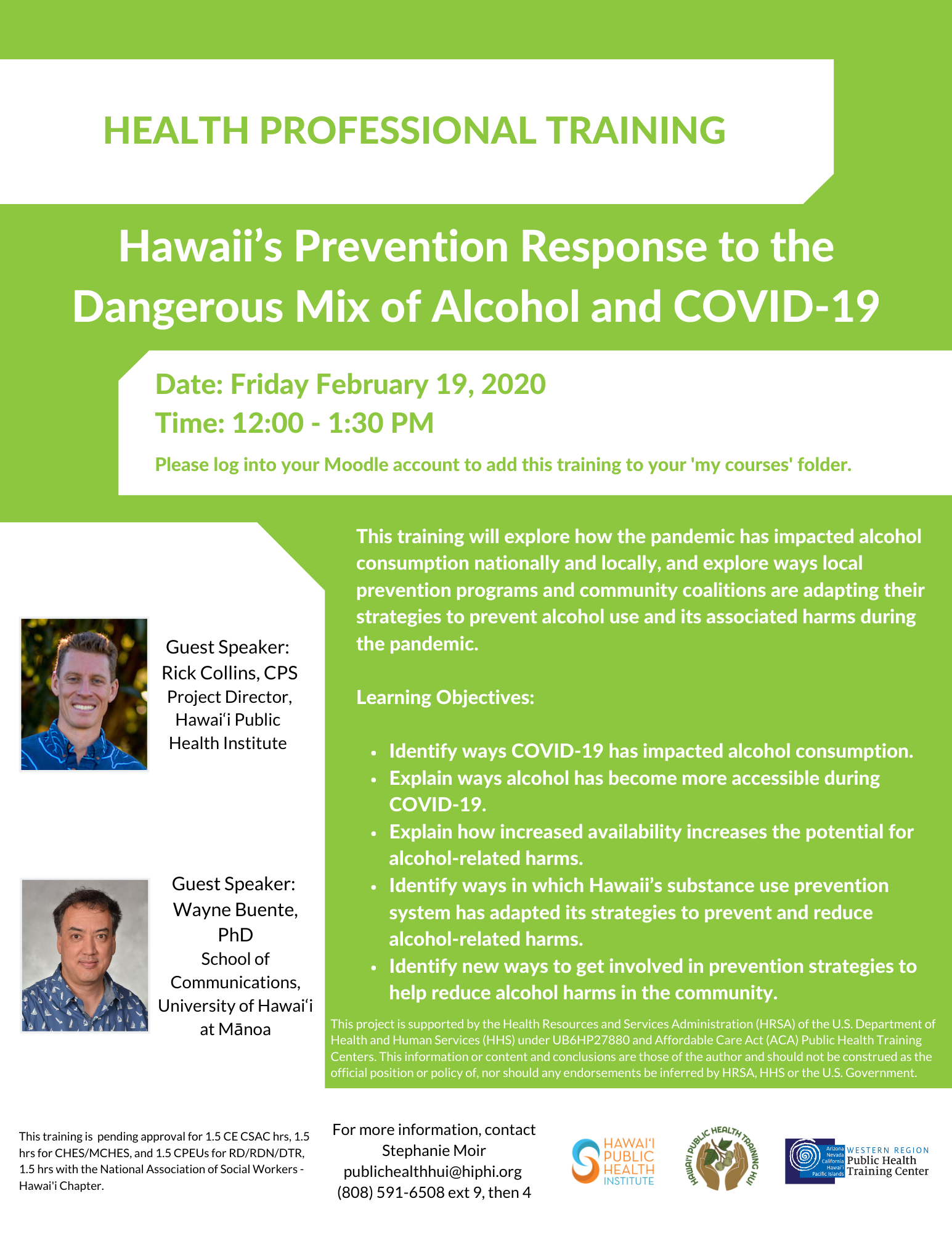 CHES Event ID#
:
PM99036_02192021
Continuing Competency Credits
:
1.5
Performance Indicators
:
12.1.3, 12.4.1, 12.4.2, 12.4.4
By the end of this training, participants should be able to:

Describe problems with cultural competency trainings

Describe the cultural humility constructs

Explain differences between cultural competency and cultural humility approaches

Examine tools to help build a cultural humility practice
The trainer for this webinar is David Stupplebeen, PhD, MPH, Research Scientist III, California Department of Public Health, California Tobacco Control Program, Evaluation & Surveillance Section, Evaluation Unit.
Continuing Education: 1.5 CECH for CHES, 1.5 CPEUs for RDNs (3/19/2024)
Disclosures: The planners, reviewers, and authors have no declared conflicts of interest
Format:
Recorded Webinar, recorded March 19, 2021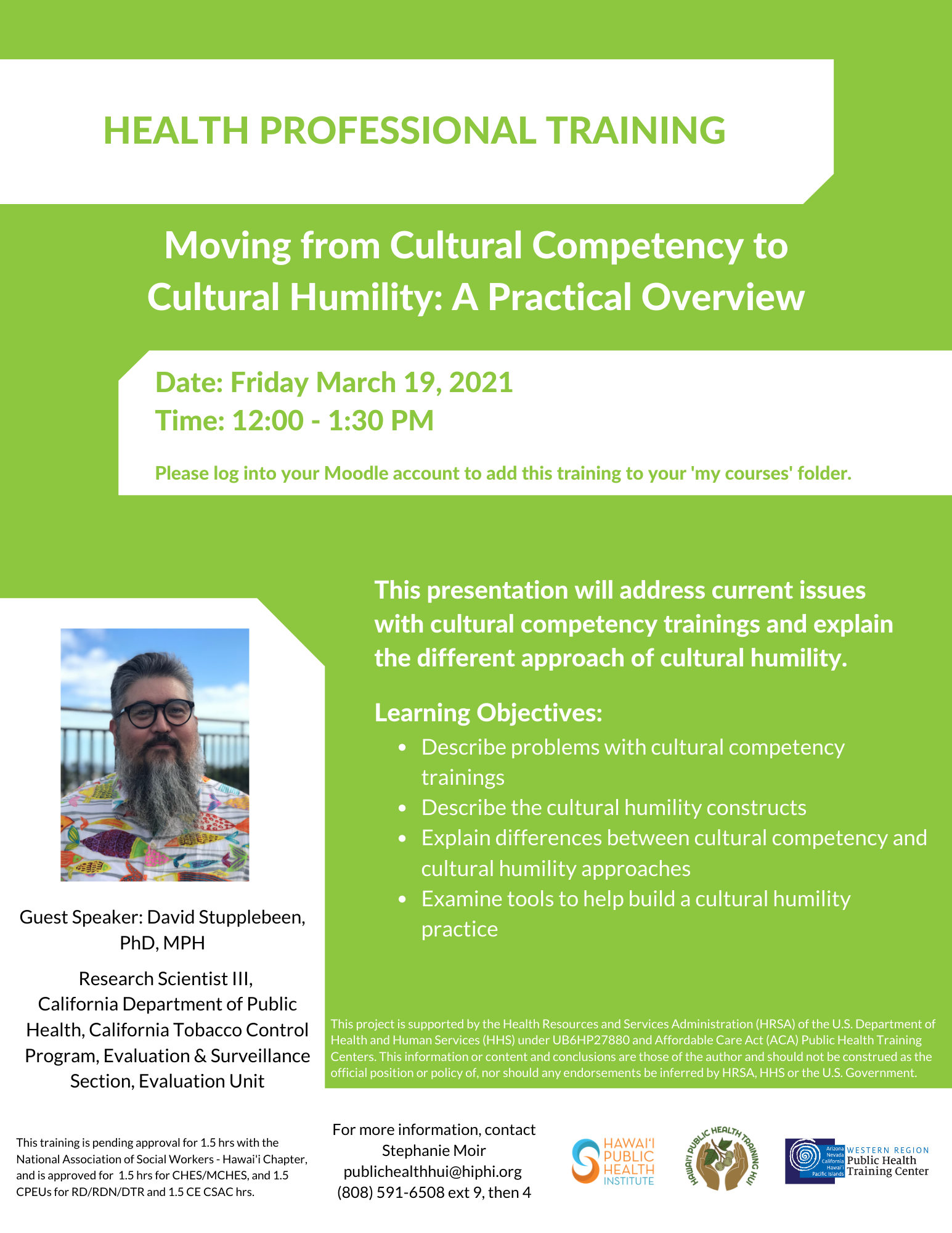 CHES Event ID#
:
PM99036_03192021
Continuing Competency Credits
:
1.5
Performance Indicators
:
2.2.2, 3.1.1, 9.3.3, 9.4.6
Attendees will learn about implicit racial bias in health care and Hawai'i and how its effect on communities.
Learning Objectives:
1. Define explicit and implicit bias.
2. Describe how implicit biases are formed.
3. Describe how implicit biases can impact provider-patient communication.
4. Identify at least one thing that you can do to become aware of and/or change your implicit biases.